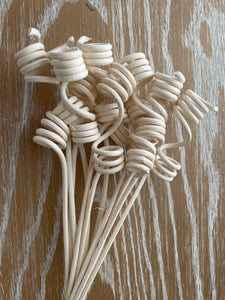 Invigorate your home with the scents of your favorite diffuser that will make it warm and inviting. Our fiber reed diffusers safely fragrance your home for days and look beautiful as an ornamental piece.

Unlike other cheap reed diffusers, we use advanced and eco-friendly synthetic fiber material for our reed diffusers. Also, our fiber reed diffusers can be cut easily without splitting and looking untidy.

Our fiber reed diffusers are designed to wick diffuser oils more efficiently and slowly dispersing the fragrance around your home for longer periods of time.