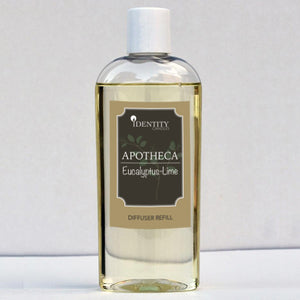 Eucalyptus and Lime – Healing and uplifting eucalyptus heightened with the freshness of lime creates a clean elegant scent that helps relieve stress and opens the senses. 
Lime also has properties that allow it to boost the immune systems and ease respiratory issues like coughs and congested sinuses. It can alleviate exhaustion and promote creativity and focus. 
Eucalyptus is well known for its decongestant properties. It has a sharp aroma that can help increase concentration and lift emotions. It can refresh the mind and improve overall wellbeing. 
These two make an amazing duo, especially for uplifting and supporting the respiratory system. 
Size: 8oz